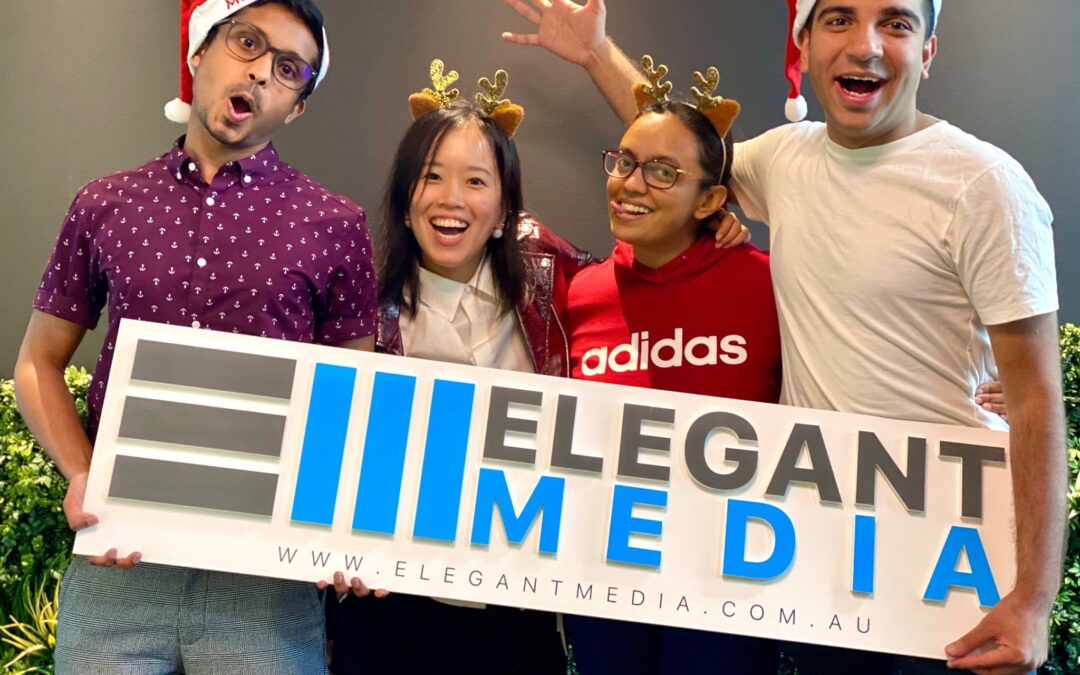 In this article, we share with you the story of an ECA professional year student who went from being a fresh graduate to becoming part of an award-winning App development team.
Starting the journey with ECA and Elegant Media
After finishing her masters of business (IT) at RMIT in 2019, Tina Chim was looking for a way to break into the industry. This was when she came across ECA's professional year program, and she instantly felt the professional year program being offered by ECA was a perfect fit for her.
Tina began her professional year at the start of 2020, and after finishing her initial certifications and programs, it was time for her to start the process of getting an internship. "The ECA professional year takes you through a step-by-step process for getting the internship that will work best for you, which was great," says Tina.
Even though she was applying for an internship during one of the worst economic periods of the century, she was offered an internship with Elegant Media, one of the leading App development companies in Australia.
From internship to employee
Tina's time as an intern at Elegant Media was marked with a steep learning curve. "There were multiple areas of the business that I got to work in. I was working with real projects, which pushed me to learn a lot in a short period of time. It was an excellent opportunity to understand and grow in the industry."
Tina excelled during the internship, was a good fit with the company environment and a few months after finishing the internship, she was offered a full-time position at Elegant Media.
She feels she was offered a job at the company because of her work ethic and because of how well she jelled within the company.
"Being offered an internship and then a job in a year like 2020 was a blessing, I was very happy when I got hired."
The best part of ECA professional year and becoming a project manager
"Based on my personal experience, the tutor I had at ECA was very passionate about what he was teaching. The tutor ended up making the course extremely interesting and I think that really helped in pushing me to learn more during my professional year."
The professional year program presented Tina with the opportunity of an internship and she feels it was invaluable in her journey to becoming a Project Manager in an award-winning app development team at Elegant Media.
"The best part about working as a project manager with an App developer is the fact that I am constantly learning. No two days are the same; I get to work on different projects with different clients, and I enjoy this process of learning and adapting to different project needs."
Future plans and advice to new interns
"I have had the opportunity to work with the new interns that came to work with us this year and it was a very humbling experience. I still have a lot to learn, but while talking to them I also realised how much I have learnt in the last year."
I plan on growing as a project manager and becoming better at coordinating and handling a team. At Elegant Media, we are always pushing the boundaries of innovation and efficiency and I plan to play a key role in our companies success over the coming years.
I would advise all students thinking of doing a professional year program to not underestimate the connections they can make and the things they can learn during this year. You never know where the professional year can take you.
ECA Internships have helped over 7500 students with internships at their 500+ host companies. Over 65% of our interns get hired in the same sector they intern in. Connect with an ECA expert to being your journey.